The design behind our menu
A lot of love and careful research has gone into creating this menu. If you'd like to know more about the ingredients we choose, the methods we use, the theories we trust, and what we suggest for you:
Click here to learn more

Our menu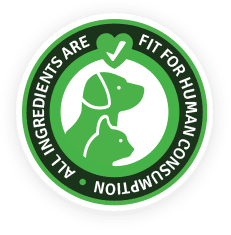 Dinner Recipes
Learn more about our dinners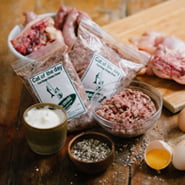 Available in 250g, 500g and 1kg packs)
Free Range Chicken
Kaesha's Chunky Free Range Chicken
Beef
Beef Green Tripe
Turkey
Venison
Free Range Chicken & Ostrich
Available in 100g, 250g and 500g packs
Free Range Chicken
Coonstar's Chunky Free Range Chicken
Turkey
Ostrich
Special Recipes
Learn more about our special recipes
Available in 250g, 500g and 1kg packs
Oscar's Pure Chicken Mince

For skin / allergy problems
Available in 100g, 250g and 500g packs
OTHER SPECIAL RECIPES AVAILABLE BY REQUEST
-
Please let us know
what your dog/cat's health needs are
Pure meat minces
Learn more about minces
Available in 500g and 1kg packs
Beef Tripe
Beef Hearts
Free Range Chicken Hearts
Free Range Chicken Feet
Ostrich Gizzards
Ostrich Hearts
Ostrich Mince (Pure meat)
Ostrich Mince (Bone-in)
Venison Trimmings
Venison Hearts
Venison Tripe
Venison Mince (Bone-in)
Whole Foods
Learn more about whole foods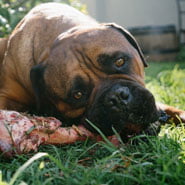 Available in 500g and 1kg packs
Beef Bones
Duck Carcasses
Duck Necks
Duck Wings
Free Range Chicken Eggs
Free Range Chicken Feet
Free Range Chicken Gizzards
Free Range Chicken Livers
Free Range Chicken Necks
Free Range Chicken Portion Trimmings
Free Range Chicken Fillet Trimmings
Free Range Chicken Carcasses
Free Range Chicken Wings
Ostrich Wing Tips
Pilchards
Turkey Drumsticks
Turkey Necks
Turkey Tails
Turkey Wings
Venison Meaty Riblets
Venison Shoulder Bones
Venison: Springbok Marrow Bones
Venison Marrow Bones Giant
Treats
Learn more about treats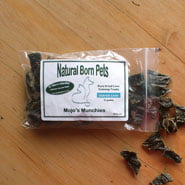 DRIED MEAT TREATS (preservative-free)
Mojo's Munchies - Dried beef/ostrich liver training treats
Venison Droewors-Training Treats
Beef Meaty Sinews
Cow Hooves
Green Tripe Chips
Ostrich Chips
Ostrich Twist
Ostrich Walking Sticks
Ostrich Windpipe
Springbok Windpipe Pieces
Venison Heart Biltong
Venison Meaty Wheels
Venison Raw Hide Rings
Venison Sausage Rolls
Venison Twists
Venison Turkey Leg
FROZEN TREATS
Lick-a-Lot Bone Broth Lolly - Chicken & Turmeric
Lick-a-Lot Bone Broth Lolly - Turkey & Beetroot
BAKED TREATS
Renee's Baked Liver Treats
Ricky Litchfield Good Dog Treats Braised Beef
Ricky Litchfield Good Dog Treats Roast Chicken
Wheat Free Rooibos & Chamomile Treats
MoringaTreats
Supplements
Learn more about supplements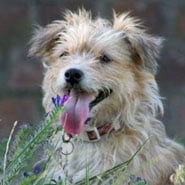 Salmon Oil Capsules (Omega-3)
Bone Broth Tub: Chicken and Turmeric
Bone Broth Tub: Turkey and Beetroot
Bone Broth Tub: Beef and Alfalfa
Coconut Oil
Diatomaceous Earth
Herbal Dewormer
Organic Turmeric
Feli-Vit (Taurine and Vitamin Supplement)
Deep Sea Kelp
Moringa Oil
Rebound Arthritis Relief - Honeyvale Herbs
Ricky Litchfield Anti-Inflammatory Buchu/Salmon Oil
Ricky Litchfield Topical Gel
Ricky Litchfield Hot Spot Spray
Rooibos & Chamomile Oil
Hygiene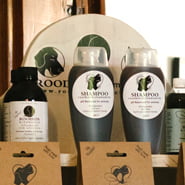 Ricky Litchfield Buchu Shampoo
Rooibos & Chamomile Shampoo
Ricky Litchfield Ear Smart Solution
Ricky Litchfield Wipes
registered with
Special needs
If your dog or cat has any special dietary needs, please let us know. We like to keep our human and animal friends satisfied!
contact us for details
Deliveries
Available in the greater Cape Town area, Stellenbosch, Somerset West, Kleinmond, Hermanus and the Elgin Valley, and Langebaan.
contact us for delivery details
All thanks to your wonderful food, Ben has so much more energy and his arthritis pain is so much better. He's hardly ever on pain relief. Thank you!!
- Welna
…awesome service, concept, food and treats – our fur kids are happy fur kids because of you!
- Leonard & Albida
Many thanks to Chris and your amazing team for the lovely donation of raw dog food. Many of the rehabilitated canines, "our four legged friends", have suffered from abuse and neglect, and your healthy ready-mixed raw meals will definitely give them all the nutrition they need to restore their health. We were also so impressed with the neatness and appearance of your pet store. We are truly blessed to be supported by such kind hearted people like you.
- War Cape
Can't say enough good things about this place and their service. I first encountered them whilst treating my dog with late stage liver cancer and the diet change helped immensely. Since then, all my animals are on raw and are healthier than ever! Coming into the shop is like visiting family, with genuine interest and care for my pets and myself. I am a true and happy advocate for this company. The health of the animals they provide for is obvious
- Therese
My dog struggled with terrible skin conditions only a visit to the vet could treat, it was painful for him and costly for us! But within a week of transitioning him to this raw food diet, his skin conditions have disappeared. It has been almost 6 months now without a single flare up!
- Tamarind
I have been ordering from them for 2 years now, and the quality of the food for my cats and dogs are very good. I am still very happy with them. My pets are happy, skin allergy free, and non-smelly pooh, compared to other raw meat brands. Thanks for being passionate about your work, and we can benefit from this
- Karen
Wonderful people ! fantastic service and product ! Been with them 5 years now and have never let me down!
- Tracey
The best raw food supplier in South Africa…! Used them for years!!! Wish we could get a similar quality product here in the USA.
- Natalie (Snowdrift Siberians)
Good business to deal with. They are in it for the love of animals and you can see the owner Chris and his wife are passionate about what they do. Good quality raw food for dogs and cats and they also offer a delivery service which we don't use as we don't stay too far. Always happy to offer advice and make recommendations for animal health professionals. Also open on Saturdays until 12pm which is convenient. Highly recommended.
- Blake
This is without doubt the way to go when feeding your pets. Good wholesome health food, just as nature intended!
- Patrick
Their products have improved the health of our two aging Daschunds remarkably, in fact they have a new lease on life. The staff are always friendly and efficient
- Bruce
Oscar had itchy, flaky skin full of scabs. His face was swollen, he was losing hair, and he was scratching himself raw. He is about six months old now and seems to have inherited sarcoptic mange and also has a very diffficult immune system. He is allergic to everything. Since being on the 'Give a Dog a Bone' raw chicken mince, combined with treatments, he has transformed from a frustrated itchy puppy to a playful, relaxed and very shiny dog. His skin condition is great. His interaction with us is different too. He's more obedient, affectionate and alert
- Ondria